Sam Lieberman, MBA, CA

Phone 416-646-5773
Email Loading Email...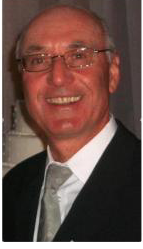 Sam Lieberman has been operating as a sole proprietor offering accounting, financial planning, and business consultation services to individuals and small businesses since 1985. Prior to this he worked for 12 years at large firms such as Deloitte & Touche and BDO Dunwoody. He is a Chartered Accountant (CA), holds an MBA from McMaster University, and has taught accounting at both Ryerson University and Seneca College.

His knowledge of the industry is extensive and he has worked with a diverse group of clientele, in areas including, but not limited to: corporate finance, dentistry, law, film and television production, estate and trust administration, and non-profit organizations.

When he's not hard at work for his clients, Sam enjoys golfing, spending time with his wife and two children, and enjoying a nice glass of wine, preferably red.